The Gastrointestinal Surgery Department of GuangZhou Concord Cancer Center GCCC has 29 specialized beds, has medical personnel about 9 doctors, 16 nurses, Which contains 1 chief physician, 1 deputy chief physician, 9 staffs with master's degree and and 1 deputy chief nurse of all the above. The Top-Level Operating Rooms are equipped with Ultra-High-Definition Image Transmission System and 3D laparoscopic minimally invasive surgery system, ultrasonic knife, and energy platform.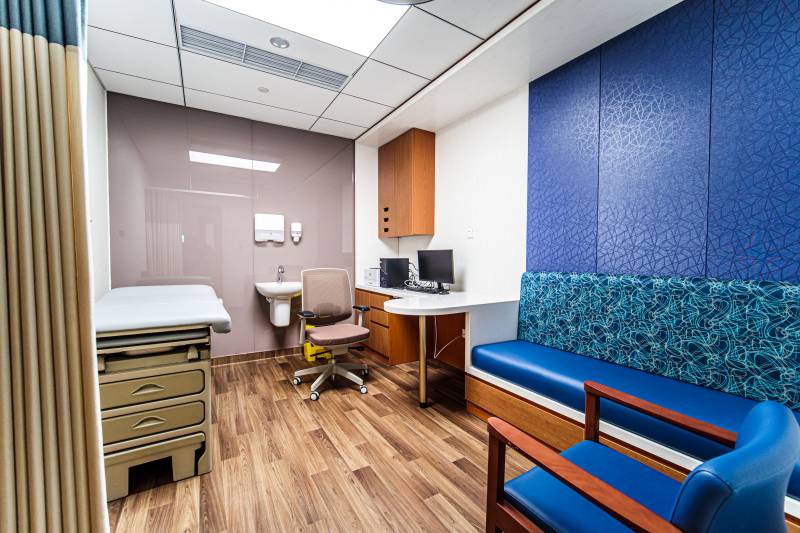 Characteristic diagnosis and treatment: we are good at surgical operations and cancer care for the gastric, the small intestine, and colorectal tumors. The advantage technology is abdominal Laparoscopic minimally invasive surgery, to carry out Laparoscope-assisted radical resection of gastric cancer and colorectal cancer surgery, complete laparoscopic radical gastrectomy. Multi-disciplinary Authoritative Expert discussions(MDT) and standardized tumor diagnosis and treatment are conducted according to the tumor stage of the patient. Carry out standardized treatment of gastrointestinal tumors, and advocate comprehensive treatment, mainly surgical treatment, supplemented by preoperative treatment and postoperative treatment including chemotherapy, immunotherapy, Chinese traditional treatment, and targeted therapy. The tumor cure rate will be Improved yearly.
Combine endoscopic diagnosis and treatment of digestive tract with Laparoscopic technique to stop bleeding, improve the accuracy of the operation, and obtained good therapeutic effect. Carry out Enhanced Recovery After Surgery(ERAS ), to shorten patient hospitalization time.