The Department of Urology of Guangzhou Concord Cancer Center currently has 1 deputy chief physician, 2 attending physicians, 3 residents and 12 specialist nurses, most of whom have working experiences in major Level 3 Class A hospitals in China, and are skilled in minimally invasive treatment of urogenital tumor of male reproductive system. Cooperating with Sun Yat-sen University, Department of Urology has standardized diagnosis and treatment for urogenital tumors, covering minimally invasive surgery and comprehensive treatment for suprarenal gland tumors, renal tumors, bladder cancer, prostate cancer, penile cancer, and testicular cancer.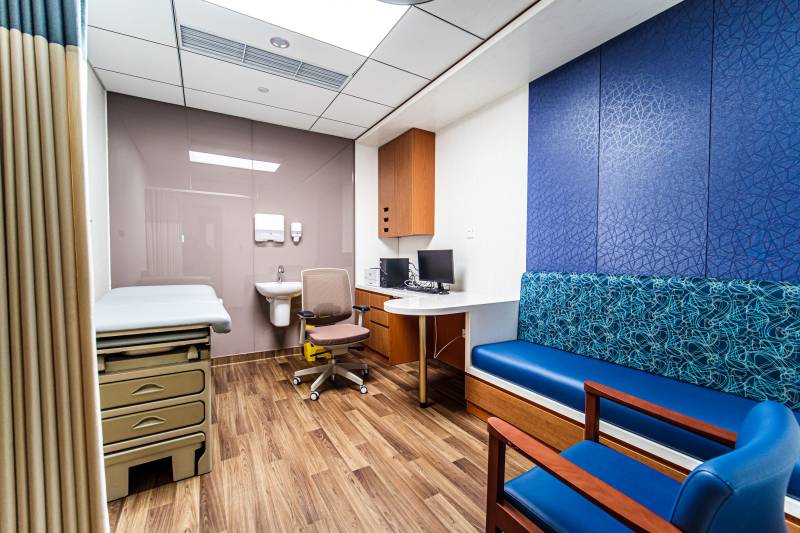 Core services or techniques:
(1) Bladder cancer resection with bladder preservation function: using fluorescence cystoscope technology, accurate tumor tissue identification during transurethral resection of bladder tumor can fully remove the tumor tissue, and at the same time preserve the normal tissue to the maximum extent, avoid excessive radical resection of bladder cancer and reduce the recurrence of bladder cancer.
(2)Accurate diagnosis and treatment of adrenal tumor: adrenal tumor is a frequently occurring disease, but it is difficult to judge whether the tumor has function and whether it is benign or malignant. Using accurate imaging diagnosis and functional diagnosis, we can accurately judge the nature and functional status of adrenal gland, and answer the most concerned question of most patients: "does adrenal tumor need to be removed?"" How to remove it? " etc.
(3) Painless prostate biopsy: prostate biopsy is the gold standard for the diagnosis of prostate cancer, but the traditional prostate biopsy using local infiltration anesthesia, in the process of patients with considerable pain. We use sacral nerve anesthesia and other methods, patients without any pain. At the same time, MRI fusion puncture technology can greatly improve the success rate and accuracy of puncture biopsy. Combined with robot assisted radical prostatectomy, to maximize the accuracy of diagnosis and treatment of patients.
With internationalized diagnosis and treatment platform, Department of Urology provides MDT for patients before operation for standardization of treatment. International MDT consultation are conducted for critical cases, for which expert team of top cancer hospitals in China, MD Anderson Cancer Center and Mayo Clinic in the United States, are invited to provide the best treatment plan for patients. We follow patient-centered service principle, and provide multidisciplinary comprehensive treatment measures to maximize the interests of patients, ensuring that the physical and mental recovery of cancer patients are maximized.
The Department of Urology has 3D and 4K ultra high definition laparoscopic surgery monitoring system for accurate minimally invasive surgery for patients. And with the state-of-art proton therapy center, postoperative nutrition therapy, music therapy, psychotherapy, we accelerates recovery for patients
We not only focus on the precise treatment of cancer, but also provide cancer screening and lifelong follow-up services. Our goal is to achieve early diagnosis and treatment of cancer. All patients will be provided with follow-up observation with accessibility and convenience for life-long healthiness.
Talents and technology are the foundation for department development. Our medical staff enjoy continuous and standardized training, and have chance to go to top cancer hospitals domestic and abroad for further training.