The First Proton Therapy Quality Control Devices in the Asia Pacific region successfully installed at GCCC
release time:2021-10-20Click-through rate:
The first proton therapy quality assurance ( QA ) devices in the Asia Pacific region were recently installed at GCCC. The GCCC Proton Therapy Center has entered the commissioning stage. The quality assurance devices are not only important tools for the commissioning of the proton therapy system, but are critical hardware to ensure safe treatment.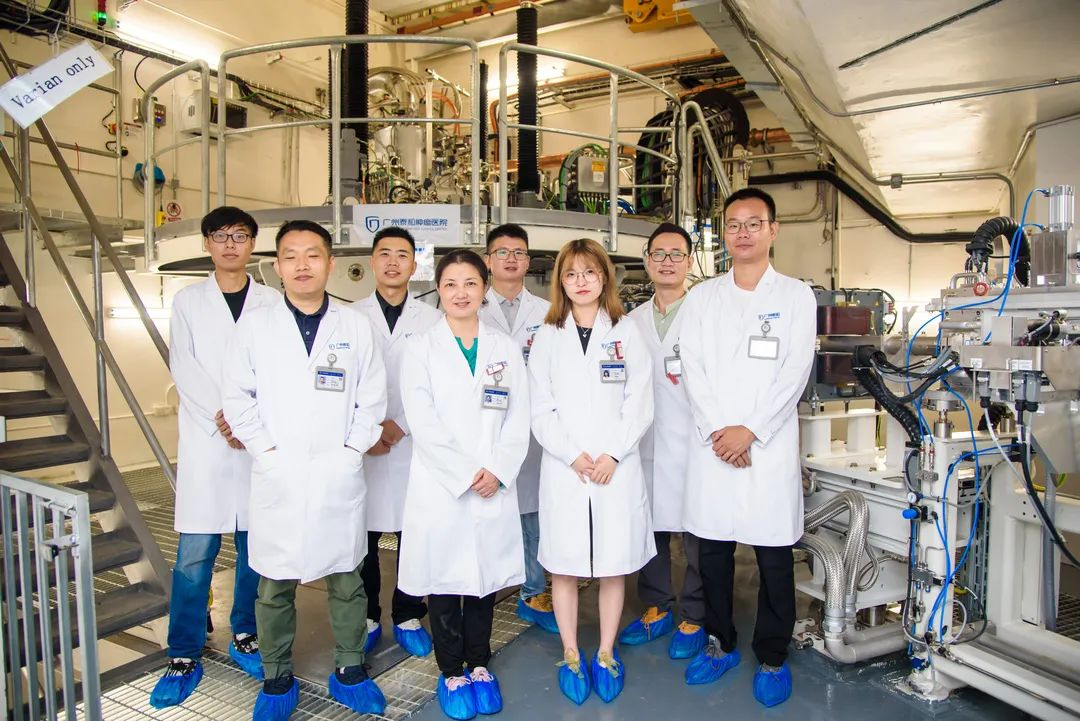 ▲ Engineers at the GCCC Proton Therapy Cente
r
The GCCC Proton Therapy Center has the most cutting-edge proton QA equipment from IBA, such as my QA Phoenix、Blue Phantom PT、StingRay、Zebra、Giraffe、DigiPhant、and Matrixx PT. All of these tools are used for the proton therapy system commissioning, maintenance, and verification of patient treatment plans. Myqa Phoenix is the first equipment in the Asia Pacific region in use for daily inspection of a proton therapy system. The device uses an amorphous silicon detector, characterized by high accuracy and resolution. It has a 0.2 mm position resolution, with a total of 2048 x 2048 pixels.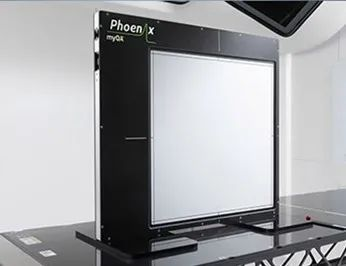 Proton therapy plan verification is an essential step before proton patient treatment. Its purpose is to ensure the actual dose received by patients is consistent with the planned dose. DigiPhant and MatrixxPT are tools for physicists to verify patients' proton treatment plans. The combination of DigiPhant and MatrixxPT can effectively verify all levels of clinical planning and realize efficient and high-precision three-dimensional dose verification.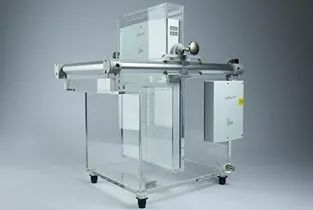 DigiPhant and MatrixxPT in place
GCCC is committed to building the medical high ground by providing medical services of the highest quality. The implementation of advanced proton quality assurance equipment lays a solid foundation for the commissioning of the GCCC Proton Therapy Center and provides assurance for proton treatment delivery to patients.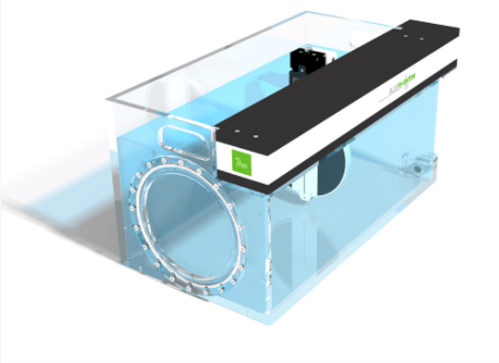 Author: Liu Xiangyu, Department of Radiotherapy, Guangzhou Concord Cancer Center
Reviewed by: Yuan Taize, Chief Physician, Department of Radiotherapy, Guangzhou Concord Cancer Center