According to relevant national regulations, if a hospital needs to carry out proton radiotherapy in China, the hospital must select relevant practicing doctors to carry out a half-year advanced training in medical institutions with proton radiotherapy training qualifications abroad. Proton radiation therapy is the key technical treatment project of Guangzhou Taihe Cancer Hospital. Therefore, our hospital selected Dr. Yuan Taize, deputy director of the Department of Radiotherapy, to go to the United States from 2019 from 11 to 2020 5 Mayo Hospital conducts proton radiation therapy training.
Director Yuan has benefited a lot from this training. He said that he has a deeper understanding of proton radiotherapy and has mastered many related advanced technologies. He has more confidence and expectations for the upcoming proton radiotherapy work in our hospital.
This training institution is amazing
The proton radiotherapy training institution that Director Yuan visited this time was Mayo Hospital in the United States. It is a non-profit private hospital integrating medical care, education and scientific research, and has three branches in Rochester, Minnesota, Phoenix, Arizona, and Jacksonville, Florida. It is one of the most famous medical institutions in the world, and is well-known in the United States, and its tumor treatment ranks among the top three in the United States.
Director Yuan's proton radiation therapy training was mainly completed at the Phoenix Branch of Mayo Hospital in Arizona. This branch has nearly 50 professionals in proton radiation therapy, and has Hitachi's Probeat synchrocyclotron, Varian's Eclipse, Aria and other protons. Radiotherapy software and hardware equipment can use pencil beam scanning technology to carry out proton radiotherapy (proton intensity modulated radiotherapy ). A large number of cancer patients around the world have come to Mayo Hospital to receive proton radiation therapy. Among them, the Phoenix branch hospital 2019 received more than 600 cases of proton radiation therapy throughout the year.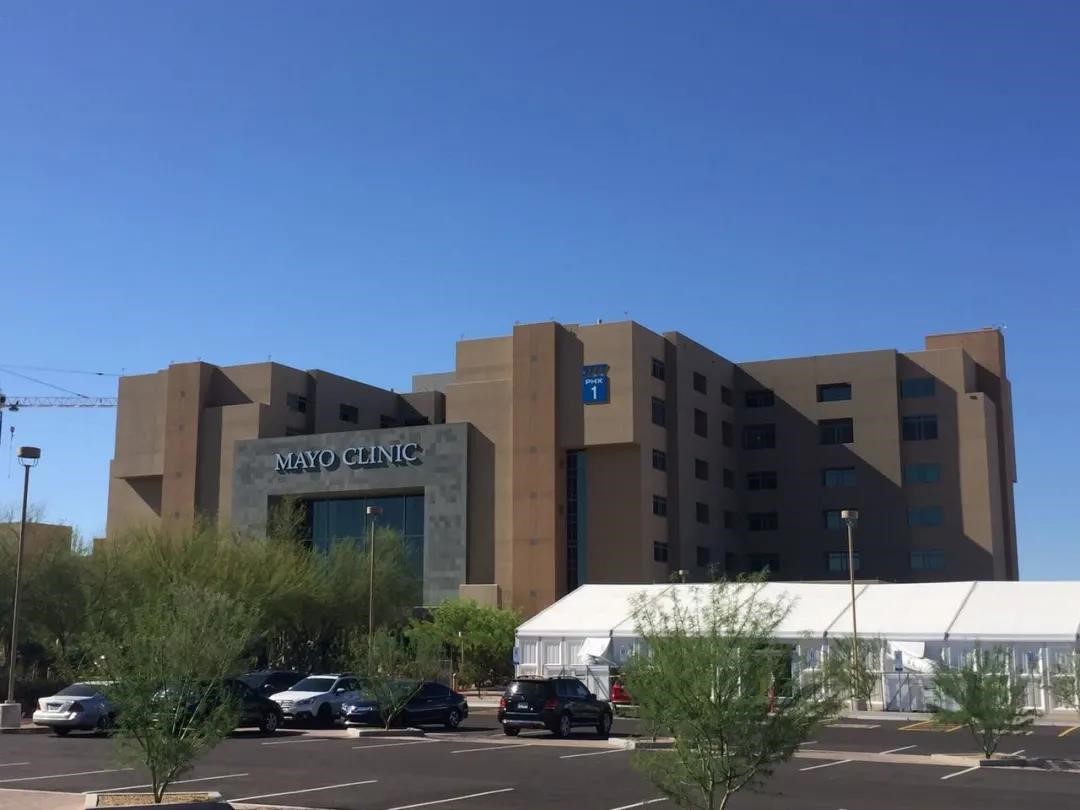 △Exterior view of the Phoenix branch of Mayo Hospital
△Clinic front desk and consulting room environment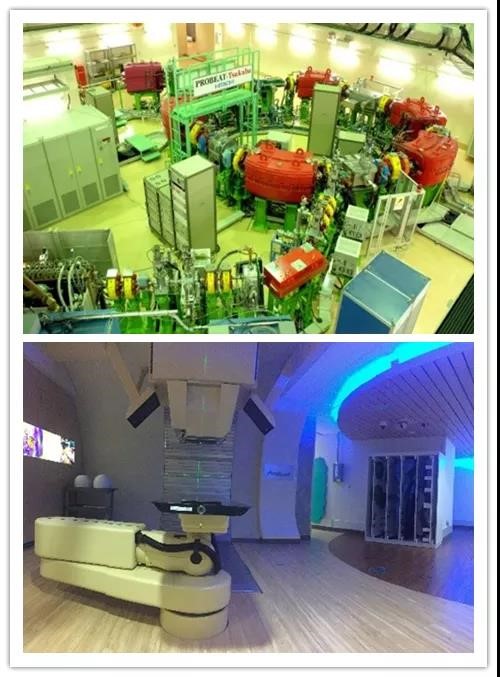 △Mayo Hospital Probeat proton radiotherapy equipment
Mayo Hospital's advanced proton radiotherapy equipment, high-level proton radiotherapy talent team, and a large number of treatment cases each year have laid the foundation for its extremely excellent software and hardware training as a proton radiotherapy platform. It is no wonder that Director Yuan felt that the proton radiotherapy training conducted at Mayo Hospital has brought his understanding of proton therapy and the processing technology of complex cases to a new level.
During the training, the harvest was full
During the six-month training, Director Yuan's training courses were arranged very tightly, from 7 am to 5 pm every day, and there was only one hour lunch break at noon every day. The content and forms of the training are diverse, including the teaching of basic knowledge of proton physics, the practical operation of the formulation of proton radiotherapy plans, the observation of clinical diagnosis and treatment of patients, multidisciplinary consultation and peer review of radiotherapy plans, etc.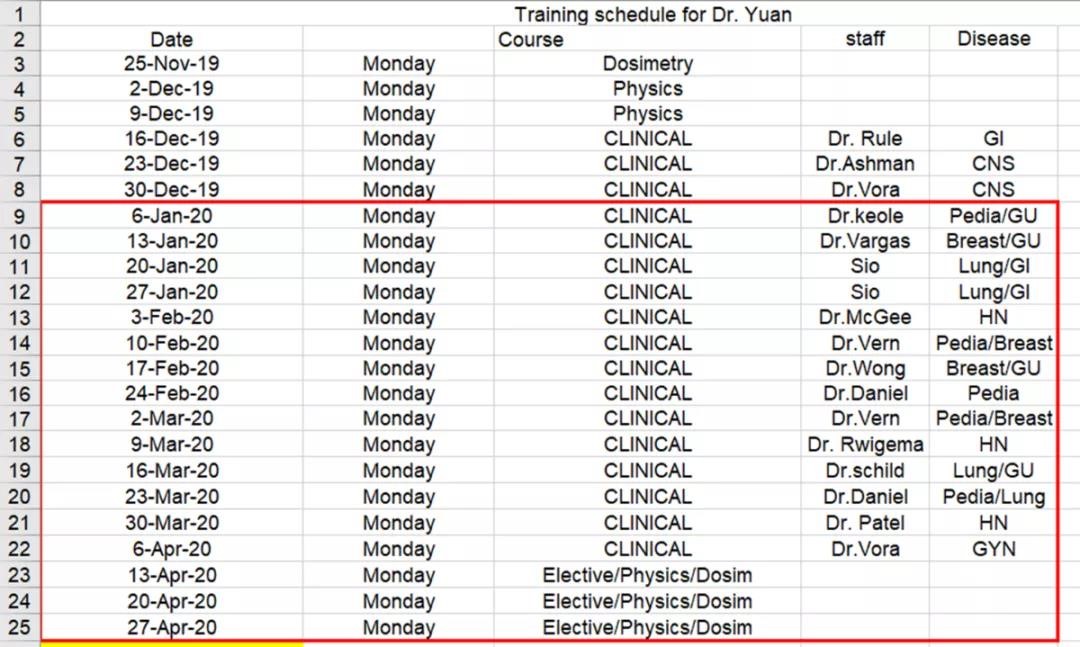 △This is Director Yuan's training schedule, which is well arranged
Technological gains
Simulated positioning and management of moving organs before proton radiotherapy are extremely important. Proton radiotherapy is sensitive to positioning and organ movement due to the characteristics of the proton beam. In order to reduce the impact of these uncertainties on proton radiotherapy, doctors have put forward higher requirements for simulated positioning. The thickness of the scan layer of CT is often 1-2 mm. When facing patients with chest and abdomen tumors, doctors often use techniques such as abdominal pressure and active respiratory gating to control their breathing movement.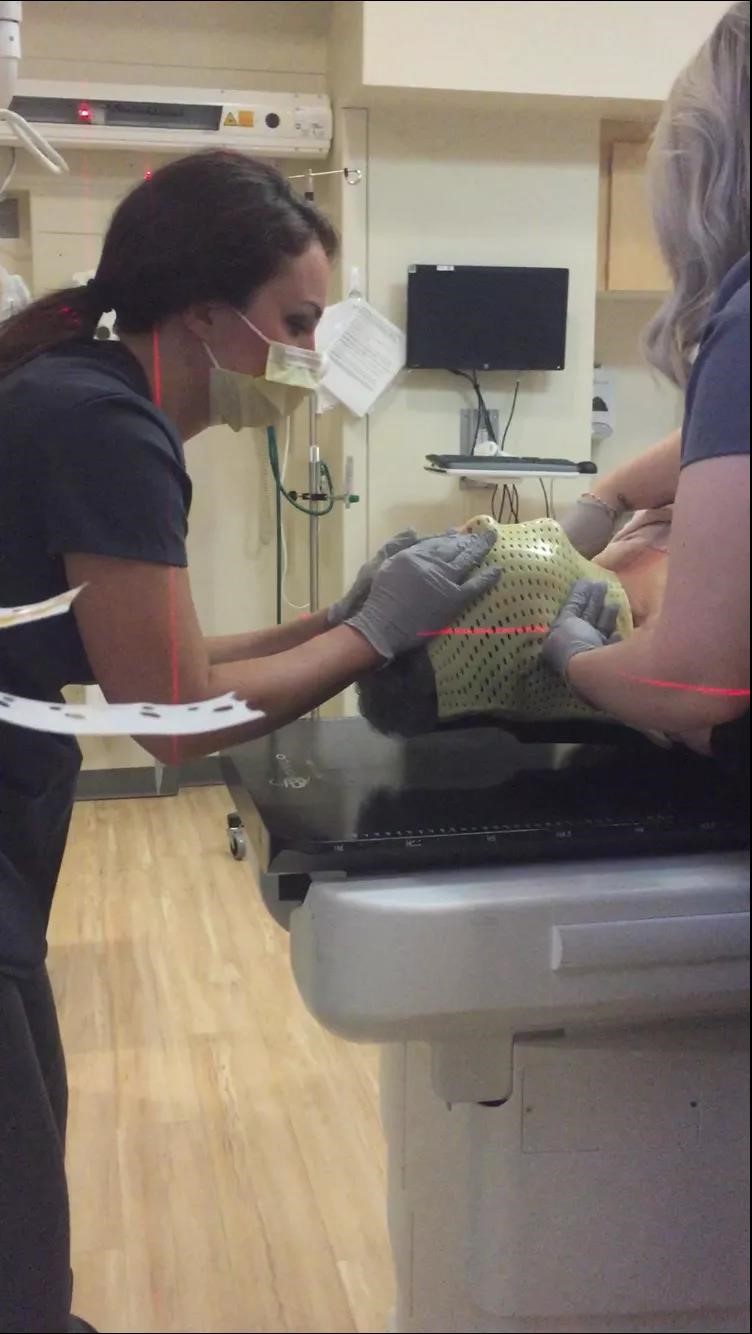 △Medical staff are doing simulated positioning of patients
Proton radiotherapy plan design and evaluation are the core links of proton therapy. Proton radiation therapy plans (IMPT) mostly use single-field optimization mode (SFO) and robustness optimization (Robustness) , and perform radiotherapy plans Strictly evaluate. In addition to the general assessment of target coverage and normal tissue exposure dose, doctors also need to assess robustness optimization (Robustness) plan, proton beam and motion interaction (interplayeffect) Plan and linear energy transfer (LET) plan.
Plan verification and plan modification during the implementation of proton radiotherapy is an indispensable link. Different from photon radiotherapy, it is very important to verify and modify the radiotherapy plan in proton radiotherapy. There are different strategies depending on the location of the tumor. Head and neck tumors, chest and abdomen tumors are planned to be verified every week, intracranial tumors and other tumors with little movement and small changes can be planned every 2-3 weeks, and the target area coverage is not up to standard or normal When the tissue exposure dose increases significantly, the plan needs to be modified.
Proton radiotherapy indications and sequelae grasp. Over 20 cancer patients worldwide have received proton radiotherapy. Proton radiotherapy has a wide range of indications, covering central nervous system tumors, head and neck tumors, chest and abdomen tumors, pelvic tumors and malignant tumors of the limbs. Side effects With less sequelae, it is especially suitable for patients with central nervous system and childhood tumors. However, some lesions are not suitable for proton therapy, so clinicians must be cautious when choosing proton therapy.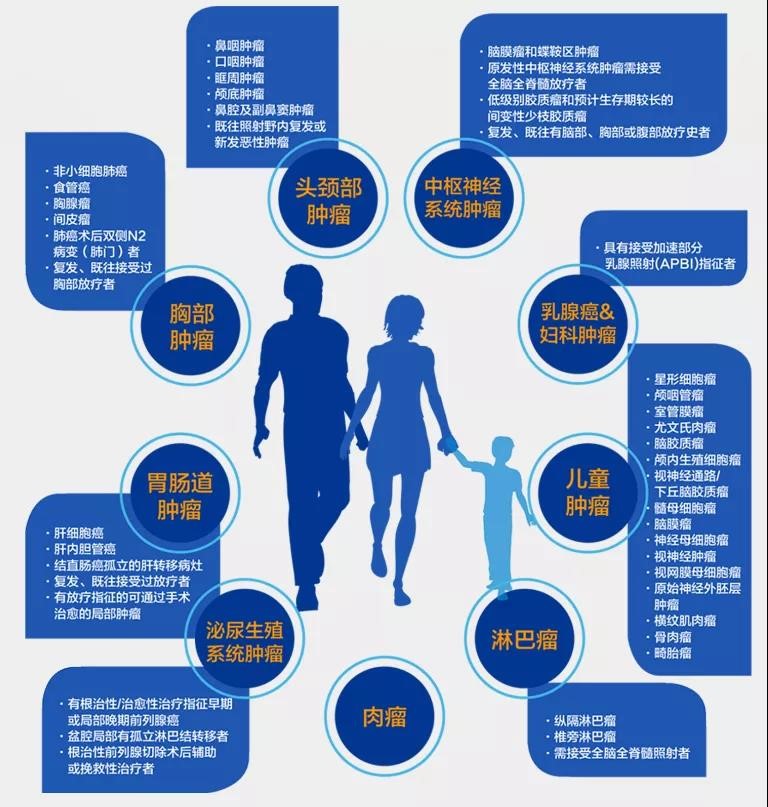 △Indications for proton radiotherapy
Management gains
Patient-centeredness is the core value of Mayo Hospital. All department management is for the purpose of improving the quality of diagnosis and treatment and improving the experience of patients. Whether it is multidisciplinary meetings, case seminars, radiotherapy plan discussions, or weekly physicists, therapist meetings, etc., in the end, it is hoped that through multi-disciplinary and multi-dimensional collaboration, the level and quality of proton radiotherapy in the department can be improved from all aspects. , So that patients can get better treatment effect.
Encountered the epidemic, still calmly stick to the post
Since the beginning of the year, the COVID-19 epidemic is still raging around the world. The COVID-19 epidemic in the United States is still severe. Director Yuan, who is in training in the United States, is still not afraid of the danger of the epidemic and continues to work hard to complete the training.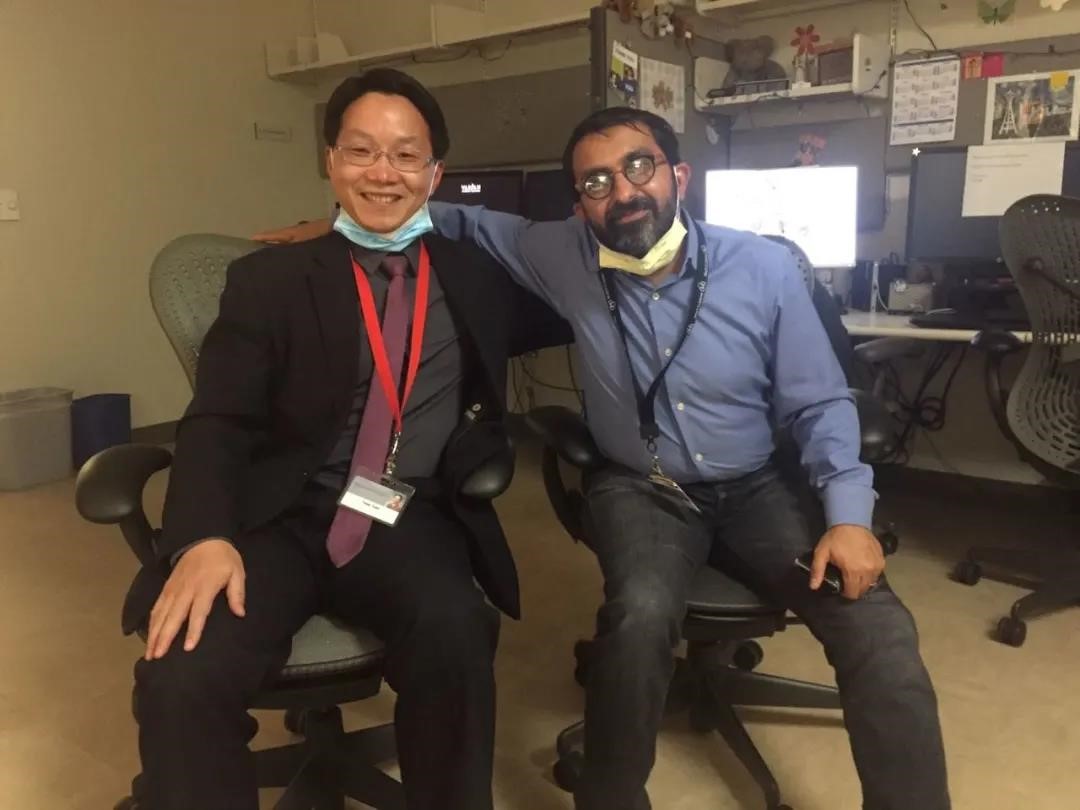 △Director Yuan took a group photo with colleagues in the hospital
In March of this year, the COVID-19 epidemic broke out in the United States. Doctors, nurses, and patients at the Phoenix branch of Mayo Hospital are all facing tremendous pressure. In a sense, the medical staff, including Director Yuan who is undergoing training, are at risk of infection. After 4 months, all newly-visited patients who need proton therapy will be changed to online consultation. Old patients who are currently undergoing radiotherapy can continue normal radiotherapy, but they need to receive corresponding temperature tests when entering the hospital. At present, the epidemic situation in the United States has not yet slowed down, but Director Yuan is still working hard to complete his own training plan in the epidemic while actively doing personal protection. His courage is admirable.
Director Yuan's training in the United States is coming to an end. Director Yuan will return to our hospital next month, and will bring more advanced and scientific work experience back to the clinical and department management work, and make efforts for the smooth opening of our hospital.
Expert introduction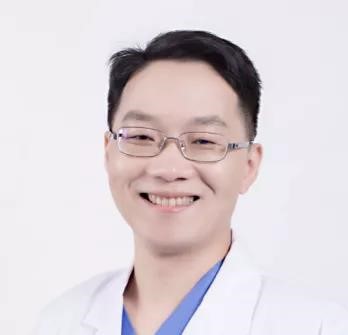 Yuan Taize
Guangzhou Taihe Cancer Hospital
Deputy Director of Radiotherapy
Medical PhD
Doctor of Medicine, Sun Yat-sen University Cancer Hospital, engaged in tumor radiotherapy for 15 years. Familiar with radiotherapy and comprehensive treatment of various malignant solid tumors, familiar with various radiotherapy techniques; good at three-dimensional conformal radiotherapy for nasopharyngeal cancer and other head and neck malignant tumors, central nervous system malignant tumors, lung cancer, colon cancer and other malignant tumors< span> (3DCRT), intensity-modulated radiotherapy (IMRT), stereotactic radiotherapy (SBRT/SRS) and image-guided radiotherapy (IGRT)< /span>. Visited the Florida Proton Center to learn about the current global advanced radiotherapy technology -- proton therapy technology, process and quality control. 2014-2016 , participated in the aid to Africa mission in the Radiotherapy Department of Cribb Teaching Hospital in Ghana, Africa, and carried out clinical work and study at the Cancer Center of the University of Iowa in the United States.