Southern Newspaper Media Group reports: the Rigging of the core components of the proton system in Guangzhou Concord Cancer Center
release time:2021-06-02Click-through rate:
The Rigging of the superconducting cyclotron, the core component of Varian probeam Proton system in Guangzhou Concord Cancer Center (hereinafter referred to as GCCC), has been successfully completed from September 29 to October 1, 2020, indicating the construction of GCCC's proton therapy system has entered a new stage, and the goal of benefiting patients in Guangdong, Hong Kong and Macao will soon be achieved. The news of construction progress was officially released on the day of national day by Nanfang newspaper media group, the authoritative media in South China.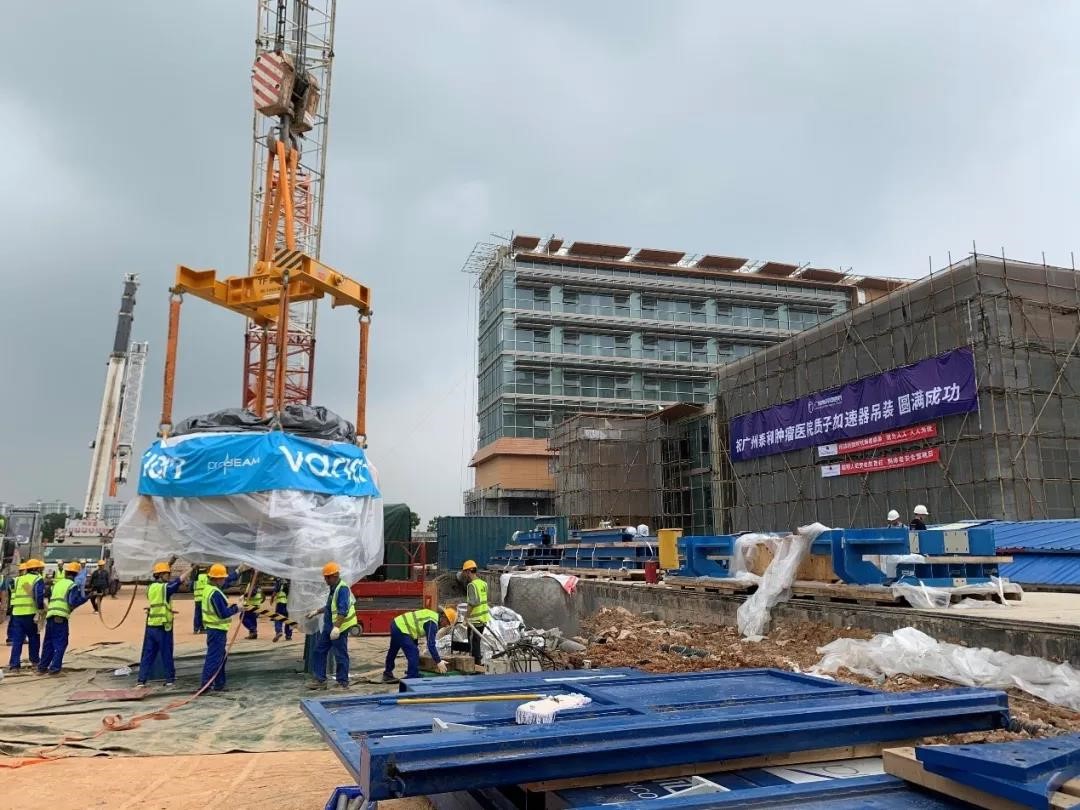 ▲
Guangzhou Concord Cancer Center Shot on 30 Sep. 2020
The Rigging of the superconducting cyclotron of Proton system


The Varian Probeam Proton therapy system introduced by GCCC consists of a set of proton cyclotron and beam transport system, with four 360 ° rotating frame treatment rooms. Its pen beam scanning technology enables clinicians to achieve accurate dose delivery, so as to reduce the radiation dose to healthy tissues. Combined with cone beam computed tomography (CBCT), this system can realize advanced adaptive therapy in the treatment process and provide more accurate proton therapy for patients. With the installation of Varian probeam Proton therapy system, GCCC will be able to provide high-quality and humanized radiotherapy services for cancer patients in Guangdong, Hong Kong, Macao and the whole South China region. As an authoritative mobile publishing platform of Guangdong provincial Party committee and government, "Southern plus" has given a key and in-depth report on this construction progress. In addition, other media also have many forwarding or follow-up reports, including Tencent, Netease News portal and media over mobile phone.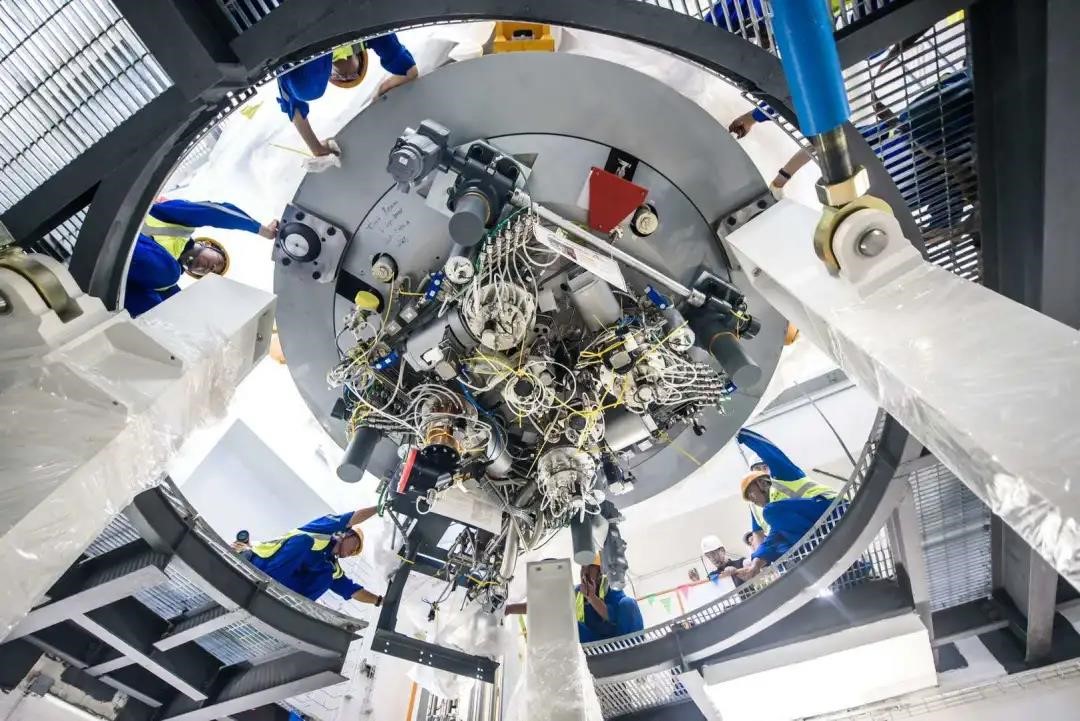 ▲
Rigging of the cyclotron in Guangzhou Concord Cancer Center
The Lower cyclone weighs more than 65 tons


Guangzhou Concord Cancer Center is a level-3 Cancer Hospital, created by the partnership between Concord Medical Group and Sun Yat-sen University Cancer Center, and built under the support and guidance of MD Anderson Cancer Center of University of Texas. As one of the core projects in the life and health section of Sino Singapore Guangzhou Knowledge City, Guangzhou Concord Cancer Center will be positioned as a "five in one" medical institution integrating clinical diagnosis and treatment, prevention, scientific research, training and remote consultation. The hospital will set up a complete cancer comprehensive diagnosis and treatment and auxiliary treatment department, equipped with high-end medical equipment such as Varian p.robeam Proton therapy system, multiple linear accelerators and Da Vinci surgical robot, etc. to serve patients and fight cancer