【Hospital news】 Sharing Meeting of Tumor Nursing Practice of MD Anderson Cancer Center Successfully Held in GCCC
release time:2021-06-18Click-through rate:
Guangzhou Concord Cancer Center (GCCC) was pleased to have invited Dr. Cynthia Powers, Executive Director of Projects & Operations for MD Anderson Cancer Network®, a program of MD Anderson Cancer Center, to share a talk on MD Anderson's oncology nursing practice on the afternoon of June 14 at GCCC's city office. The said event welcomed a participation of nearly a hundred participants onsite and online, including nurses, medical professionals and healthcare administrators from Sun Yat-Sen Memorial Hospital, Cancer Center of Guangzhou Medical University, Fujian Cancer Hospital, and Concord Medical Group.
At the start of the talk, Dr. Matthew Callister, Co-President of GCCC, delivered an opening speech and introduced Dr. Cynthia Powers to the audience.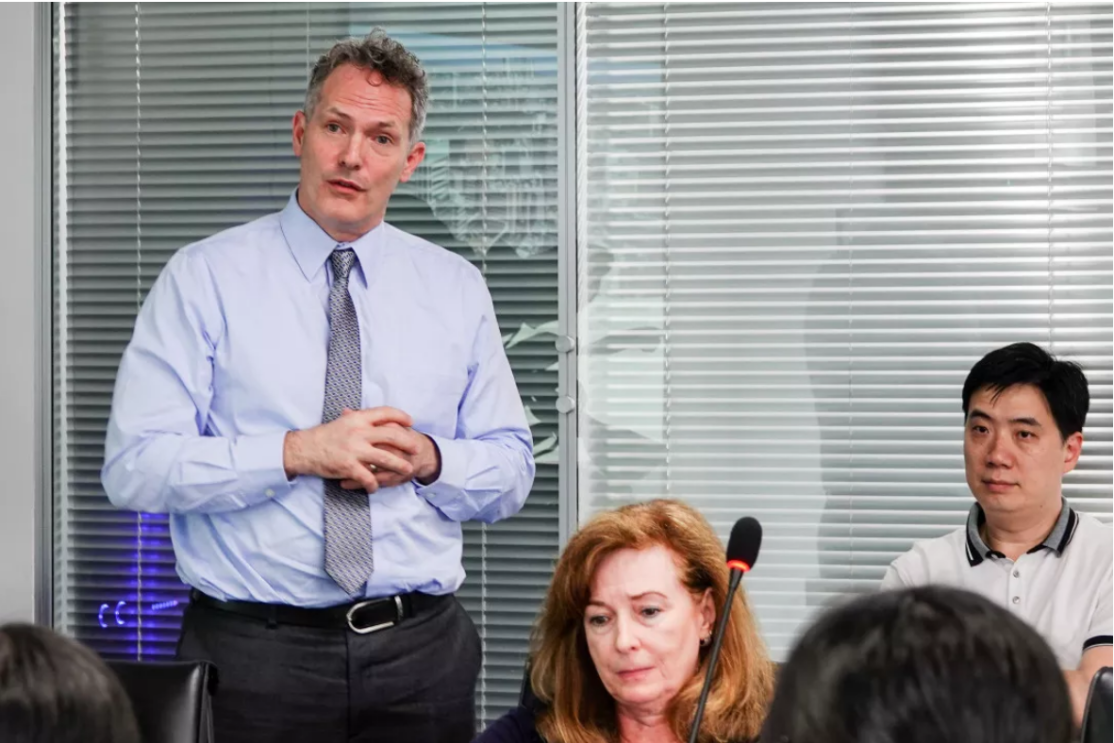 During the talk, Dr. Powers shared multiple aspects of the nursing experience at MD Anderson, including the importance of oncology nursing, the nursing philosophy, multidisciplinary oncology care, and nursing career development.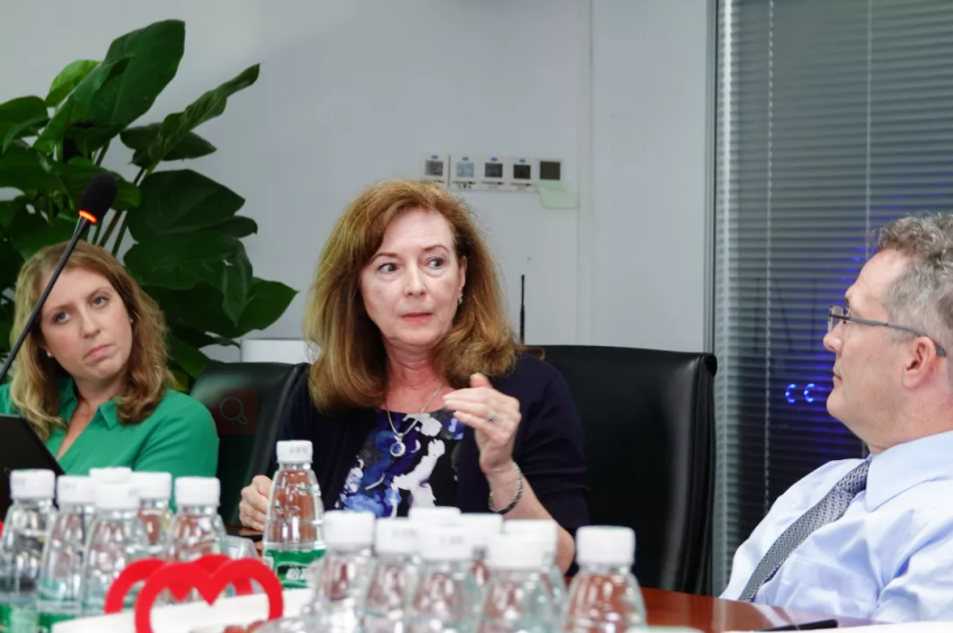 Dr. Powers discussed MD Anderson's core values of caring, integrity and discovery are incorporated into nursing care and nursing philosophy. Oncology nursing care focuses on cancer patient management to include psychosocial needs, family, finance, and other to better assist patients during their cancer journey.
MD Anderson hopes to provide patients and their families with a high-quality cancer care through ongoing nursing education and research, evidence-based clinical practices, and the efforts of every caregiver. To achieve this goal, MD Anderson has established a modern and scientific nursing talent cultivation system, mainly focusing on nursing skills, communication skills, abilities to find and solve problems, and financial management skills of nursing staff.
The talk was organized by the Human Resource Department of GCCC, aiming to provide a learning exchange platform for those who are interested in international nursing. A series of other sharing sessions on international oncology care will be held in the future. Keep on following us!
Dr. Powers joined MD Anderson Cancer Center in 2003 and currently serves as the Executive Director of Projects & Operations for the Cancer Network, providing quality, efficiency and safety direction and oversight of designated partner and certified member sites in U.S and abroad. Before joining the Cancer Network, Dr. Powers served as MD Anderson's Clinical Operations Standardization, Projects & Support Director, responsible for clinical transformational projects and quality improvement programs aimed at enhancing clinical and process outcomes, optimizing efficiency, the patient experience, and patient outcomes.