GCCC Welcomes the Investigation of Nearly 200 Particle Therapy Experts
release time:2019-04-15Click-through rate:
In the morning of April 13, the 2019 Seminar on the New Progress of Modern Oncology Particle Treatment Techniques commenced in Guangzhou. This seminar was sponsored by Precision Radiotherapy Technique Session of Chinese Society of Biomedical Engineering, organized by Participle Beam Radiotherapy Technique Group, and co-organized by Guangzhou Concord Cancer Center. As the highlight of this seminar, the organizer arranged the attended nearly 200 experts, academicians and industry peers to visit the proton therapy project under construction in Sino-Singapore Guangzhou Knowledge City.
Sino-Singapore Guangzhou Knowledge City Project is the landmark project of Sino-Singapore cooperation and was entered into agreement in 2010. It covers a planned area of 123 square kilometers and a developable land of 60 square kilometers, and has a planned 500 thousand total population. With local government's support to enterprises, in total 1216 enterprises have been registered with a total capital of RMB 125.81 billion and a fixed investment of RMB 91.185 billion. After development for over ten years, Sino-Singapore Guangzhou Knowledge City is now developing rapidly. It has built a complete biomedicine industrial chain relying on the numerous key laboratories and medical resources in Guangzhou. On 12 November 2018, Framework Agreement on Sino-Singapore Guangzhou Knowledge City Cooperation Upgrading between the Government of the People's Republic of China and the Government of the Republic of Singapore was officially signed in Singapore, representing that the Sino-Singapore Guangzhou Knowledge City officially become the bilateral cooperation project at national level.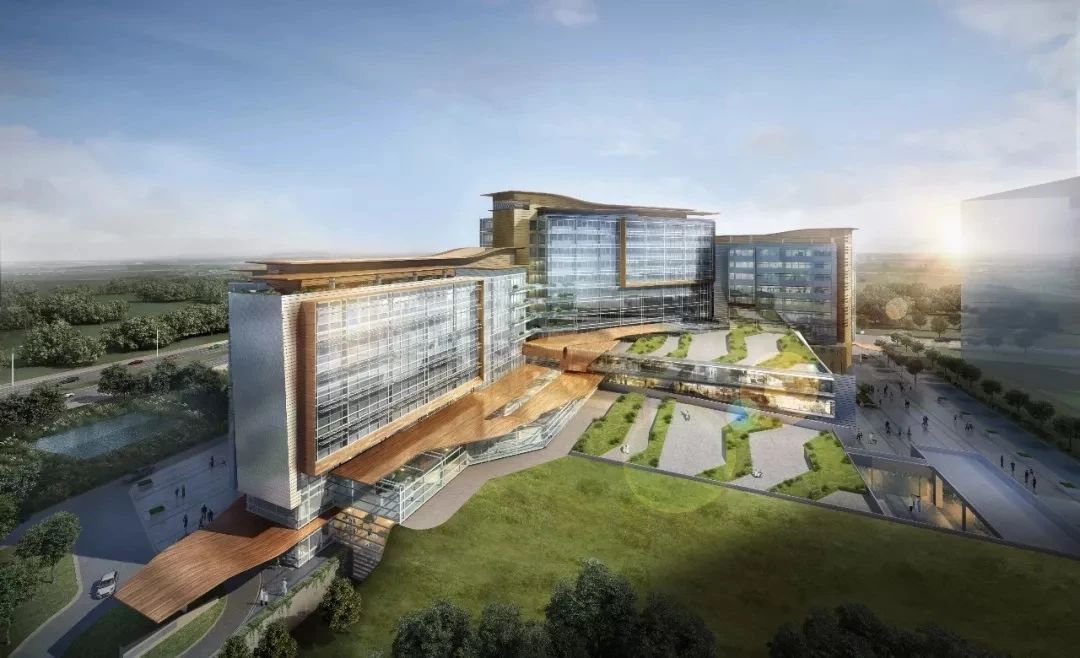 Mr. Wei Ni, Manager of Engineering Department of GCCC, introduced the construction progress of the cancer center. Being one of the first batch of high-tech community medical services launched, the center covers a land area of 50 acres, with a total construction area of 100,000 square meters and a planned bed count of 400 beds, and is to be built into two phases. Phase I construction began in February 2017, the core structure topping out was completed in 18 December 2018, and is now undergoing inner-building mechanical and electrical installation and exterior wall painting. The structure construction of the proton therapy center has now completed and the decoration work is in process and the equipment hoist is to start in this June. By the end of this year, the Phase I construction, including routine department, radiotherapy department, four operation theaters and 6 photon therapy rooms, and 4 treatment rooms in proton therapy center, is scheduled to be finished. The Phase II construction covers an area of over 60,000 square meters.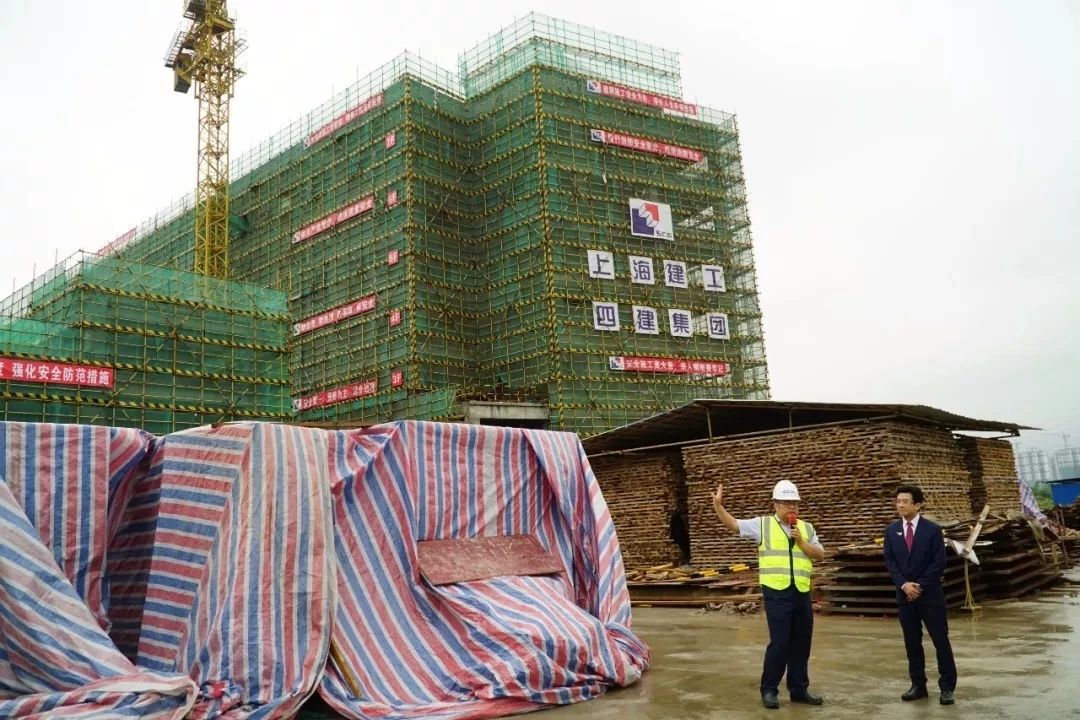 Professor Chaonan Qian, President of GCCC gave a brief introduction of the center. GCCC is a tertiary comprehensive cancer center built on the basis of the national special cancer center standards and the top modern medical institution criteria. It is committed to building a medical high ground by providing patient-centric care, proton radiotherapy and MDT services. It is created by the partnership between Concord Medical Group and Sun Yat-sen University Cancer Center, and is designed and built under the guidance of MD Anderson Cancer Center. It is scheduled for launch in 2020, aiming to be an international cancer center with the positioning spans from cancer care, prevention, research, special training and telemedicine.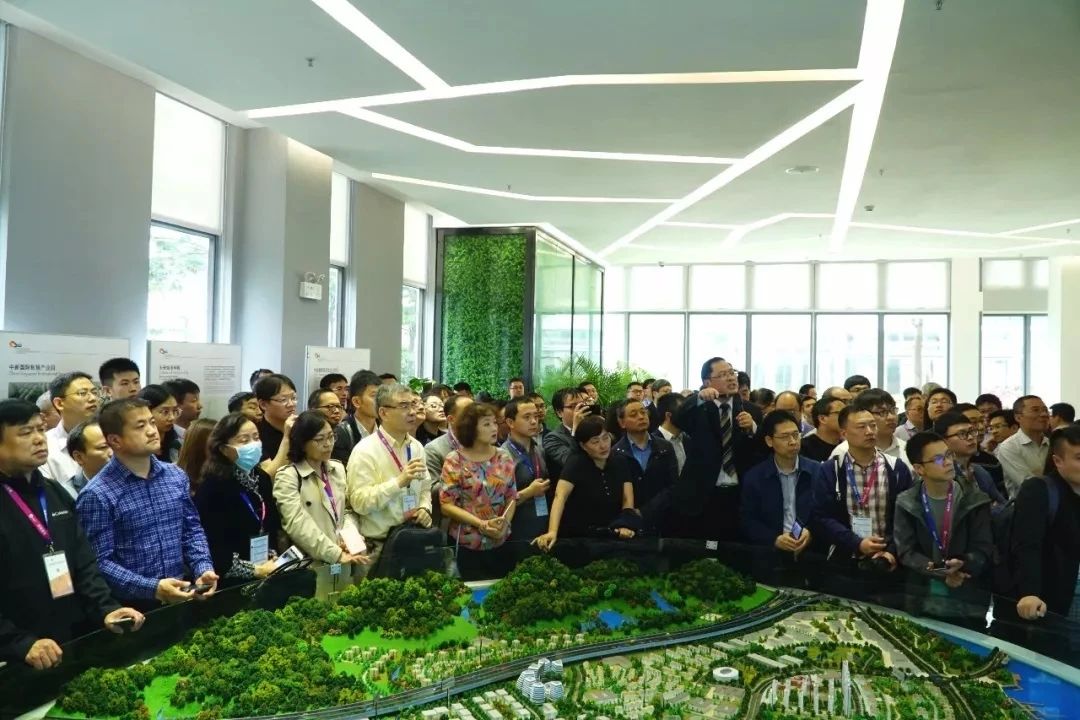 GCCC will build high-precision radiotherapy center, all to be equipped with advanced proton therapy devices, Varian Medical Systems' ProBeam Multiroom proton therapy, 4 all-round rotation gantry treatment room, and photon therapy rooms. Under the guidance of MD Anderson, GCCC is making preparations for building proton/heavy ion radiotherapy special training school. In the school, physicians, physicists, technicians will have access to textbooks and training plans both conforming to international standards, and internationally advanced faculties in order to better prepare them for best patient care. The core value of GCCC is safety, patient-centeredness, personalized care, team work, respect for diversity and continuous learning .
Release Media: Proton China
Original title; Proton Therapy Project Visiting Documentation in Sino-Singapore Guangzhou Knowledge City